Do you need a lawyer?
Contact us to find out, and to discuss what you're looking for: POSITIVE RESULTS!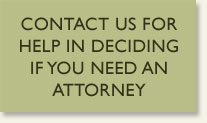 The Law Office of Xavier A.M. Lavoipierre has secured numerous six- and seven-figure settlements for plaintiffs, and has successfully negotiated extremely beneficial settlements for defendants, sometimes without payment of any damages or compensation.
Is a trial needed? We have a winning record no matter which side of the case we're on.
Please take the time to browse our blog, review our tabbed practice areas, and contact us to find out whether you need a lawyer. Don't procrastinate—delay may prejudice your case!!
---
The Law Office of Xavier A.M. Lavoipierre handles cases in the following communities (and more): Sonoma County, Sonoma, Santa Rosa, Petaluma, Cotati, Rohnert Park, San Francisco County, Marin County, San Rafael, Novato, Napa County, Napa, Yountville, St. Helena, Solano County, Vallejo, Fairfield, Vacaville, Alameda County, Oakland, Berkeley.