APPEALS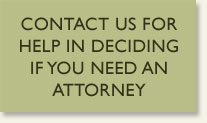 Mr. Lavoipierre has been involved in over 15 appeals and writs in various California Courts of Appeal. He is also admitted to practice in the U.S. Ninth Circuit Court of Appeal.
Appellate work requires meticulous legal research and writing skills, attention to detail, and thorough and thoughtful legal analysis. There are numerous traps and pitfalls for the unwary, which can lead to disastrous results if not avoided.
The decision to retain appellate counsel should be made as soon as possible. Delay can prove costly. Your appellate counsel should participate in the trial court's postjudgment proceedings, including evaluating any remedies at the trial court level before proceeding with the appeal, drafting the notice of appeal, assisting with the designation of the record on appeal, and perhaps even participating in postjudgment settlement negotiations.