EMPLOYMENT LAW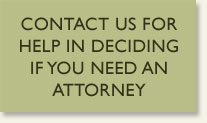 Since 1996, a large part of Mr. Lavoipierre's law practice in Sonoma Valley has been devoted to representing both employers and employees in job-related disputes.
What is employment law?
Employment law (also called labor law) concerns the legal relationship between employers and employees. Various laws, statutes, regulations and administrative rulings which deal with the employment relationship exist at many levels of government (including, federal, state, county and city). Employment law determines the rights and obligations which arise out of the employment relationship. Employment law generally regulates the relationship between employer and employee, including the hiring process, job duties, wages, promotions, benefits, employment reviews and termination of the employment relationship. Employment law also addresses discrimination and harassment at the workplace.
Employment law is complex. It requires a thorough knowledge of the laws and regulations which apply to employment, and how they interrelate. Be sure you hire only a fully qualified and experienced employment lawyer to represent your interests.
The types of employment cases Mr. Lavoipierre has successfully litigated include:
Harassment
Including sex harassment, age-based harassment, disability-based harassment

Discrimination
Sex discrimination, pregnancy discrimination, age discrimination, disability discrimination

Wage & Hour Issues
Overtime, misclassification as an exempt employee, meal and rest period violations

Wrongful Termination
A wide variety of wrongful termination cases

Administrative Proceedings
Labor Commissioner, Department of Labor Standards Enforcement
Are you an employer or an employee in need of help with any of these types of claims? Call us today for a free telephone consultation.
The Law Office of Xavier A.M. Lavoipierre handles cases in the following communities (and more): Sonoma County, Sonoma, Santa Rosa, Petaluma, Cotati, Rohnert Park, San Francisco County, Marin County, San Rafael, Novato, Napa County, Napa, Yountville, St. Helena, Solano County, Vallejo, Fairfield, Vacaville, Alameda County, Oakland, Berkeley.